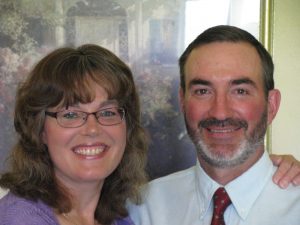 Welcome to my website! I'm glad that you could stop by.
I'm Michelle Kaderly Welsh, and on my website, I'd like to share with you the things that I'm passionate about: faith, family, and fiction.
I love Jesus so you'll be hearing a lot about Him here. I want to have a close walk with Him, but some days are better than others.
I love my family so you'll hear about them, about our homeschooling efforts, my parenting journey, and my attempts to juggle all that I accept on my plate in life. Of course, faith and family and homeschooling are all intertwined.
Writing is a big part of who I am. I've been writing since my elementary years. In fact, I knew that I wanted to be a writer way back in the fifth grade. In high school, my English teacher encouraged me and took me to conferences. I dreamed of being a famous author. My mother, bless her heart, would even mail off my novel submissions. Of course, they were handwritten and weren't very good back then, but it was nice of her to spend all that postage. I was even reading Writer's Digest way back then.
So, of course, I went to college and earned my B.A. in English with a writing emphasis and print journalism. I married my college sweetheart and worked in marketing and public relations before becoming an assistant editor at a weekly newspaper. As our family grew, I became a freelance journalist, writing features and covering news for area weekly and daily newspapers, and creating newsletters for churches, businesses, and organizations. I also wrote a weekly column for several years. Sometimes I'll resurrect my favorites from my Reflections column. I hope you'll enjoy them as much as my followers did back then. Memories can be so fun. It is interesting how some still resonate with me today, reminding me that perhaps I haven't learned a certain lesson quite yet. Yikes! How can that be? My articles and essays have also been published in Parent Life, Every Day Education, and Home School Enrichment.
Well, here I am, still wanting to be an author. Our three sons are adults now, and I am only homeschooling our two middle-school-aged daughters. I started playing around with writing middle grade fiction in 1999, the same year I started home schooling my oldest son. Of course, homeschooling is hard work so work on a novel was sporadic, especially since there were three babies to care for in those years. While working on my Work in Progress, WIP, I was encouraged to attend a conference so I attended the Write-to-Publish conference in 2012 where I learned more of what the writing life entails besides just writing. In January 2013, I joined ACFW, American Christian Fiction Writers, and in January 2014, an ACFW critique group, Scribes 206, led by Burton Cole, author of the excellent Bash and Beamer stories. Then life happened—one child was sick, one needed a major surgery, we were visiting colleges, the senior year came. You know how it goes. Well now he graduated, and my oldest helped me to create this wonderful website.
I pray God will use me to speak to you and that somehow my words will encourage you, bless you, inspire you. This life is short. Honestly, it just speeds by, and I hope that I'm making the most of my days. I hope you'll join me on the journey. Please use the subscribe form to receive my blogs. I'll post once or twice each week. It's quick and easy! I'd love to hear from you also, so please send a message if you like. I hope you have a great rest of the day. I look forward to sharing with you soon! Thanks for stopping by.
Michelle